Other Holistic Modalities
Discover more of our holistic services to lower your stress levels, increase your mood, and relieve health issues.
Raindrop Therapy
Reduce Your Anxiety & Relieve Stress with Raindrop Therapy! $60 (45 to 60 minute sessions)
What is Raindrop Therapy?
Raindrop therapy uses essential oils & light touch to bring you peace of mind, relaxation, relieve stress, reduce anxiety, & help you feel grounded. Our treatment times are about 45 minutes.
Make the Most of Your Session:
Wear comfortable clothing like a cotton shirt, & pants that are able to be rolled down to your hips.

Wear a comfortable pair of socks as you'll want to keep socks on after the treatment to hold the oils in/on your feet

Plan not to shower after your treatment (if you can) until the next day. This allows the oils to continue to work throughout the rest of the day & into the night.
Want Added Benefits?
Pair your Raindrop Therapy appointment with a massage or acupuncture session the same day! We ask that for maximum benefit, please plan to have acupuncture before any Raindrop or Massage Therapy.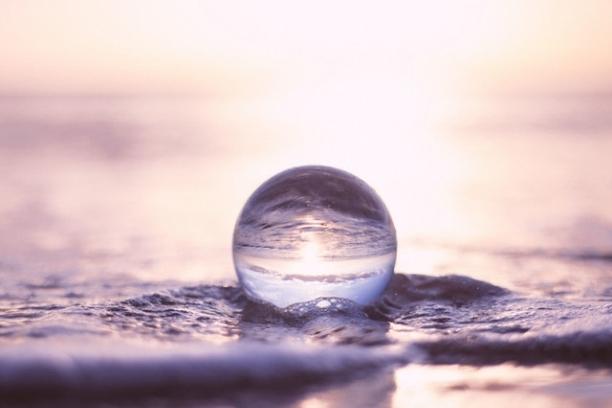 Cupping Treatments
$75 (45 minute session)
What is Cupping?
Cupping is an ancient healing therapy that some people use to ease pain. It's a form of traditional Chinese and Middle Eastern medicine. People have practiced cupping therapy for thousands of years. A provider places cups on your back, stomach, arms, legs, or other parts of your body. Inside the cup, a vacuum or suction force pulls skin upward creating "space" in the body.
Cupping is safe for all ages.
Benefits of Cupping:
Relief from pains due to arthritis, lower back pain, etc.

Reduces symptoms of Chronic Fatigue Syndrome
Relief from lung diseases and breathing issues
Keeps the skin healthy
Relieves digestive problems
Assists in healing of urinary diseases
Relaxing
Aids in faster healing of the body
Ionic & Herbal Foot Soaks
A foot detox can help rid your body of toxins and free radicals from foods, beauty products, and the environment. $45 (30-60 minute sessions)
How Does it Work?
Soaking your feet in a warm bath is a great way to rejuvenate yourself after a long day. When you add the component of negative ions, you also reap many associated health benefits. Essentially, an ionic foot detox works by splitting the water molecules into oxygen and hydrogen electrons.
Through an electrical current that's safe to send through the water while your feet soak in it, the system ionizes water molecules into positive and negative ions. These ions can attract and neutralize toxins and heavy metals of the opposite charge by pulling these contaminants out through your feet. After 30-55 minutes with your feet in an ionic foot detox bath, you should feel more relaxed, and without the harmful toxins and free radicals that may contribute to health problems.
Benefits of an Ionic Foot Soak:
Lower stress levels

Improved mood

More balanced pH levels

Reduced inflammation

Boosted immune system

Improved heart health

Reduced headache pain

Clearer skin

Increased oxygen levels

Improved sleep

Assistance with weight loss

Purified blood and lymph systems

Enhanced nutrient absorption

Increased circulation
Is an Ionic Foot Detox for You?
If you have diabetes or open sores on your feet, an ionic foot detox may not be a good solution for you. If you're pregnant or breastfeeding, you may need to wait to schedule an appointment. Additionally, if you have a pacemaker or other electrical implant, ionic foot detox baths are generally not a good idea.
Everyone is different, so we recommend that you contact us to discuss your concerns before your first ionic foot detox appointment so we can determine if it's right for you.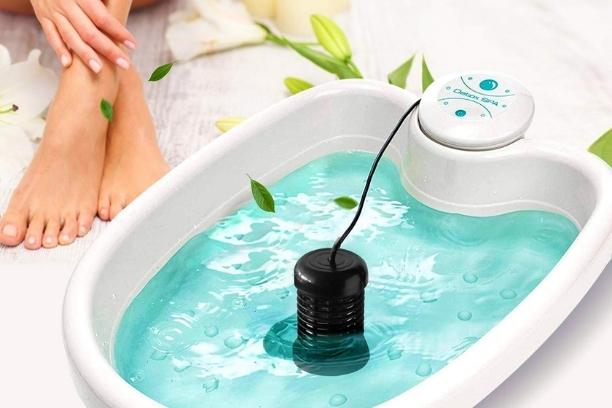 Reiki & Energy Work
Cost: $125 per session (50 minute sessions)
What is Reiki & Energy Work?
Reiki is an energy healing technique that promotes relaxation, reduces stress and anxiety through gentle touch. Reiki practitioners use their hands to deliver energy to your body, improving the flow and balance of your energy to support healing.
Benefits of Reiki & Energy Work:
Lower stress levels

Physical healing

Emotional healing

Mental healing

Accelerated recovery from surgeries & illnesses
What is Evidence-Based Therapy?
Evidence-Based Therapy focuses on the tendons, ligaments, and nerves in the body to help increase form, function and circulation in the body. Utilizing tools such as the Erchonia Percussor, bamboo sticks, stones, bamboo, and wire hitters all to facilitate increased range of motion with no pain and better circulation in the body.
Benefits of Evidence-Based Therapy:
Increased circulation

Improved range of motion

Decreased pain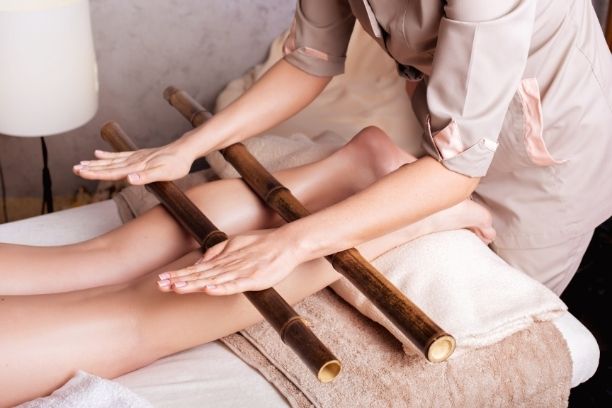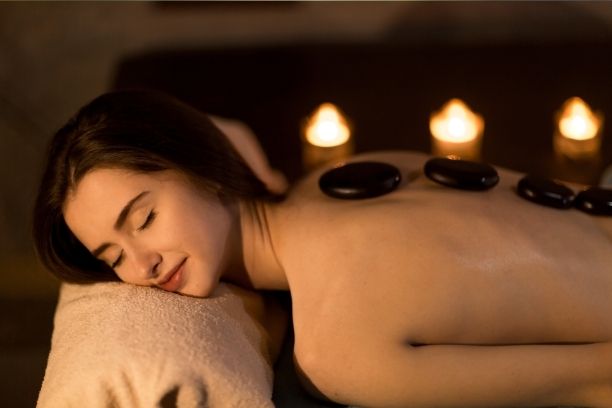 Aroma Wellness: Energize the Whole You
What is Aroma Wellness?
Aromatherapy is an alternative complementary health care approach using essential oils that are extracted from a variety of plants to treat various health conditions. These oils are generally diluted, then used topically, or to stimulate olfactory senses typically applied to the body through light "feathering" massage technique.
Benefits of Aroma Wellness:
Can alleviate acute or chronic mental, physical, and spiritual health issues

Reduces headaches, joint pain, sinus problems, stress, and insomnia

Comes in everyday products like bug spray, hand sanitizer, room and body sprays, and first aid products!
What is Kinesio Taping?
Our Kinesio Taping is performed by a Licensed Massage Therapist or a Licensed Acupuncturist.
Kinesio tape stabilizes the injured area by lightly adhering to the skin and applying pressure to the tissues the tape is wrapped around. This tape allows the connective tissue surrounding the affected muscle or tendon to move along with the body.
Benefits of Kinesio Taping:
Treats and prevents muscle and joint injuries, including sprains, muscle strains, subluxations, and tendonitis

Provides support and pain relief before, during, and/or after an activity
Herbs & Nutrition Counseling
Talking about herbs and nutrition is INCLUDED with Acupuncture Treatments. During your acupuncture treatment we are always willing to discuss nutrition and/or herbal therapies that could improve your healing & health goals. If we determine that herbs or supplements would be beneficial, and you choose to have us order them; only at that time would there be an additional charge. Any additional charges would simply be to cover the cost of the herbs or supplements.
Book Your Holistic Services
Leave your stress, pain, and discomfort at the door—come to our calming clinic where relief and vitality reigns. Book an appointment that's best for you, day or evening. Our acupuncture and wellness clinic is a proud VA Community Care Provider.