Trusted Brookfield Acupuncture
Chronic pain, fertility problems, and the effects of stress are common issues for many people, but there are treatment options that offer relief. At Precision Healing and Wellness, your whole health is our priority. We use proven, time-honored techniques to provide holistic solutions and compassionate care in a peaceful environment.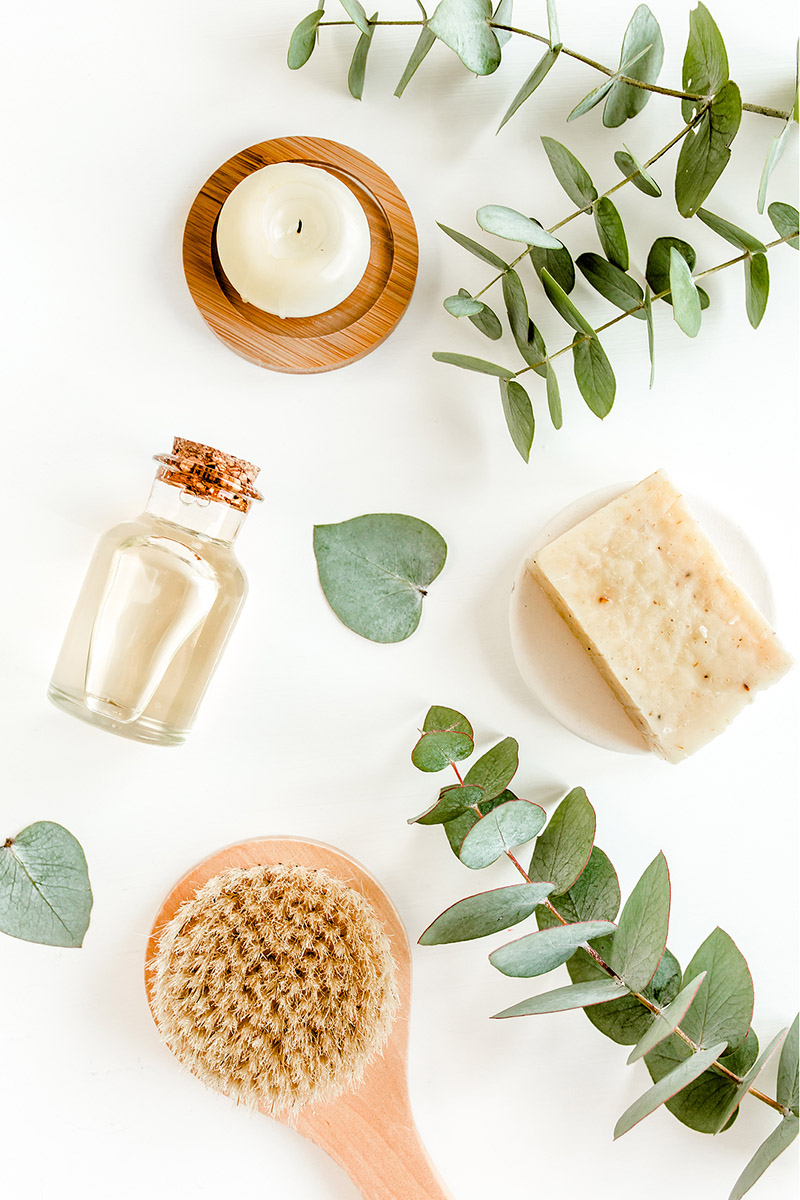 Calming the mind so you can heal
Licensed Acupuncturist and Massage Therapist
As a holistic health practitioner, Novia Gscheidmeier embraces an alternative medicine approach where balance is paramount. Once she has a thorough understanding of your issues, her acupuncture and massage therapies focus on balancing blood flow, inflammation, and body chemicals/hormones to help you find relief and heal.
"Much of my journey has been dedicated to helping others feel better, but it wasn't until recently that I felt truly empowered to do just that.
After spending 14 years working as a massage therapist, I began taking classes to pursue an undergraduate degree in pre-med studies. The further I progressed, the more frustrated and disillusioned I became with the Western healthcare system – specifically how patients are treated and managed. This disappointment led me to Midwest College of Oriental Medicine, where I graduated in 2013 with bachelor of science degrees in biology and nutrition, and a master of science in Oriental medicine.
I have been fortunate to train with a number of exceptional professionals, including three years with two Chinese physicians. Personal interest has led me to hone my skills in sustainable recovery treatments for food, smoking, alcohol and drug addictions, as well as acute and chronic sports and ergonomic injuries.
Experience, knowledge and desire push me every day to help patients discover the powerful healing properties they have within themselves. I am honored to work with each and every one who asks me to do so, and will always strive to make their needs the foundation of their treatment and healing."
Our Services
Through acupuncture, massage therapy, reiki, or other energy work, our practitioners tap into your body's natural healing properties.
The journey to well-being begins with an individualized assessment. Your consultation provides information for customizing a care plan with the services that address your particular needs:
Our Facility
Relaxation is a key component in healing. With each visit, our staff welcomes you into an environment centered around your comfort.
Warm greetings and caring words are the hallmarks of our business. Each room offers temperature control options such as heaters and fans to make you comfortable during your stay.
Enjoy a complimentary rejuvenating beverage on your way out.
Our Standards
Your safety is just as important to us as your comfort. All instruments are sterilized or discarded after each use.
Rooms are sanitized after each patient visit. Hand sanitizer is available for your use in every room.
You can expect the same universal standards of cleanliness at Precision Healing and Wellness that you would get in a hospital setting.
Tiffany Kossow
Office Manager
Hello! I'm Tiffany, the office Manager at Precision Healing & Wellness (& I'm loving it!).
In fact, I fell in love with acupuncture & am currently attending the Midwest College of Oriental Medicine to obtain my Masters in Acupuncture.
After working more than 20 years in the healthcare field, I feel that becoming an Acupuncturist is the next step in my journey to helping others.
Amelia Staffeldt
Licensed Massage Therapist
Amelia has nearly 10 years experience being a Licensed Massage Therapist.
She has expertise in Swedish, deep tissue, hot stone, acupressure, Tui Na, Zen Shiatsu, Thai, & other massage techniques.  Amelia also does our Raindrop Therapy; she uses specific oils on your feet & back, in order to help relax, clear your mind, & make you feel exceptional. She is currently working on being accredited to take insurance, so she currently cannot take VA/Insurance Patients.  She can take all cash/non-insurance patients currently. Schedule with Amelia today to have a better tomorrow!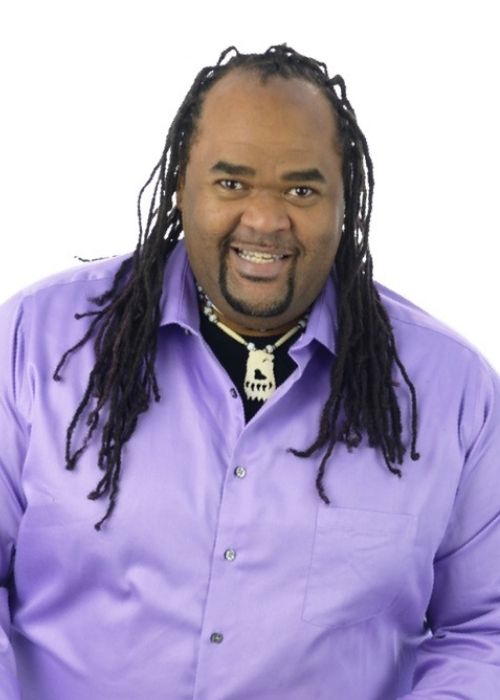 Jeoffrey Hutcherson
Licensed Massage Therapist
Fusing Martial arts, massage and yoga creating a new category in bodywork. Jeoffrey has been a licensed massage therapist since 2011. He graduated from Lakeside school of massage therapy. He has studied with many different martial art masters from African, Burmese, Native American, and Asian shamans throughout his life.
Along with some sports therapy training, he is a gifted and intuitive bodyworker. These masters have given Jeoffrey techniques and tools both ancient and modern, allowing harmony in your body. Doing his Nero tendon work, his evidence-based therapy training (E.B.T) focuses on the tendons, ligaments, and nerves in the body to help increase form, function and circulation in the body.
Utilizing tools such as the Erchonia Percussor, bamboo sticks, stones, bamboo, and wire hitters all to facilitate increased range of motion with no pain and better circulation in the body. His seriously playful, knowledgeable, optimistic and happy personality delivers a feeling good in your body experience like no other. You will be a better person from the experience and the world will be a better place because of you. You can count on Jeoffrey to help you remember how awesome it is to feel better.
Robert Matuszak
Reiki & Energy Work
Robert has been practicing Reiki & Energy Work for over 32 years. He started after the traumatic death of his father in 1988; the following year he went through a recovery program for "Addictive Relationships/ Codependency". Through this he began his journey of healing.
In January 1990, Robert went through the "Men's Warrior Weekend" (now the Mankind Project). The following month he received Reiki Level 1 attunement. Reiki is a wonderful stress reliever. It can bring physical, emotional, and mental healing. Reiki can strengthen one's spiritually. Over the years, he has used it on others to bring emotional & mental healing. It has also accelerated healing of surgeries, illnesses & more. Reiki helped Robert to heal his sexual abuse & other wounds. He has used it to help heal others who were sexually, emotionally & physically abused. His Reiki Practice guided him through some arduous times. It gave him the resolve, courage & determination to heal his wounds. He became close to God & gained much spiritually.
Robert has also published a book about Grief Recovery; he is a certified Grief coach.
Dr. Mike
Doctor of Chiropractic
Dr. Mike studied at Logan University, College of Chiropractic & has been practicing for 24 years.
Dr. Mike's special areas of interest include patients with lumbar disc/sciatic pain, headaches, and "whiplash" injuries. However, as a chiropractor, he also treats patients with conditions such as neck, mid-back, and low back pain, upper and lower extremity numbness, carpal tunnel syndrome, and more.
Dr. Mike is also a Certified Chiropractic Sports Physician. His knowledge and expertise allow him to treat athletes, of all levels of abilities, with injuries and ailments related to sports.
Dr. Mike completed his undergraduate studies at the University of Wisconsin – LaCrosse and went on to earn a Bachelor's Degree in Human Biology. In 1998, he graduated from Logan College of Chiropractic in St. Louis, Missouri with his Doctor of Chiropractic Degree. He is state-licensed and certified by the National Board of Chiropractic Examiners. In 2010, he was certified by The American Chiropractic Board of Sports Physicians. He is also a member of the Wisconsin Chiropractic Association.